Dominik Gruber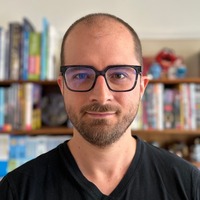 I am a software engineer with a focus on mobile apps as well as web and backend applications. Originally from Austria, currently based in San Francisco, CA.
At the moment, I am the Mobile Technical Lead (Android, iOS, mobile backend) at Asana.
I hold a master's degree in Software Engineering & Internet Computing from the Vienna University of Technology. Prior to that, I received a bachelor's degree in Media Technology and Design from the University of Applied Sciences Upper Austria, Hagenberg Campus.
My interests consist of technology, business, and science. I travel a lot. I like to listen to music, especially live. I'm madly in love with my Kindle and try to read as many books as I can. Also, I enjoy going to the movies.
Feel free to shoot me an , or follow me on GitHub or Twitter.